The surgical procedure involves a small incision in front of the hip – the anterior – as opposed to an incision on the side or back of the hip. It is referred to as a muscle sparing surgery because no muscles are cut to access the hip joint which enables a quicker return to normal activity.
The anterior total hip replacement has been developed with the goal of accelerating rehabilitation time, decreasing the risk of dislocation, and minimising the possibility of a leg length discrepancy. The advantage is thought to be that rehabilitation can proceed more quickly by not having to allow the reattached muscle to heal.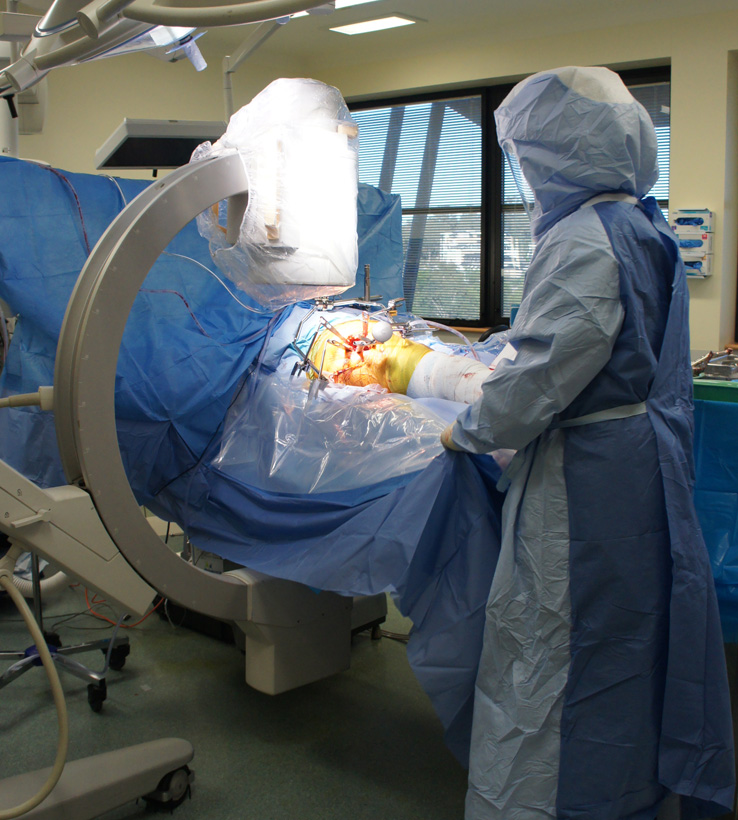 Checked with xray for greater accuracy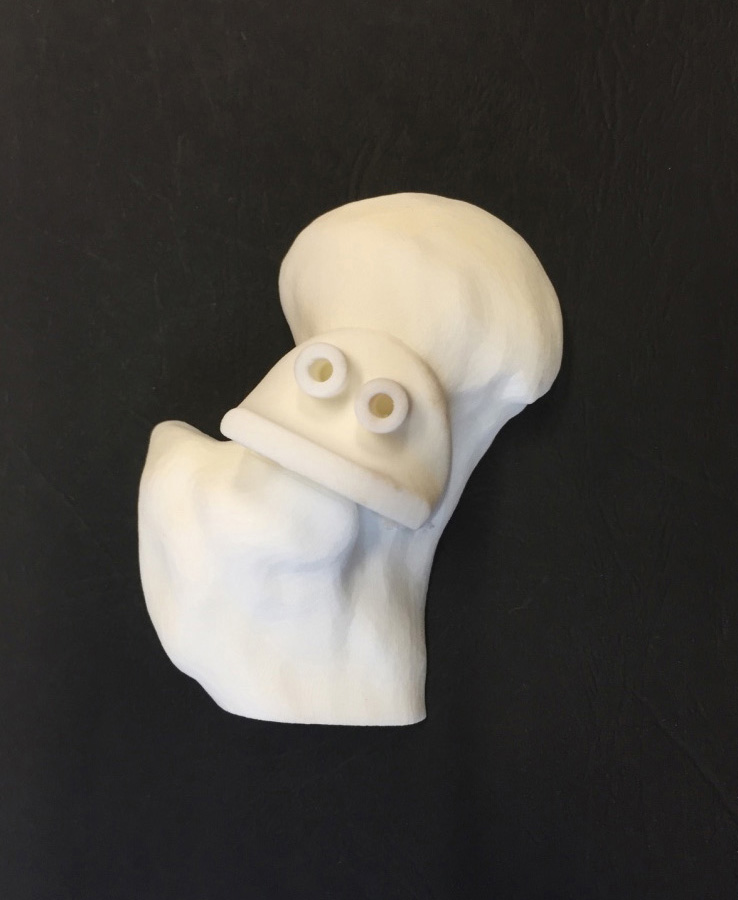 Computer generated cutting guide for greater accuracy
As with other minimally invasive approaches, the incision size is minimised in an effort to help limit post-operative discomfort.
The benefits of anterior hip replacement compared to traditional hip replacement surgery may include the following:
Smaller incision (6-10cm)
Minimal soft tissue trauma
Reduced post-op pain
Shorter surgical time
Faster healing and rehabilitation time
Less scarring
Earlier mobilisation
Less post-op restrictions
Reduced hip dislocations
Decreased hospital stay
The desire to minimise pain and accelerate recovery is understandable and anterior hip replacement can achieve this as a minimally invasive surgery. However, the most important aspect of hip replacement surgery is to give you a joint that is pain-free and will last you a long time. These goals cannot be compromised when changes are made to hip replacement techniques.